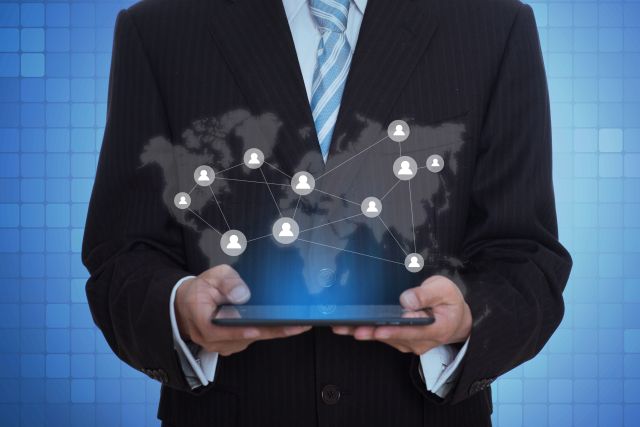 Introduction
HubSpot Website Builder is the ideal platform for your company if you're searching for one that is dependable, simple to use, and comprehensive for constructing websites. Intuitive design and content management tools, as well as potent analytics and marketing tools, are just a few of the features and advantages that this platform offers. Businesses can build a professional website using HubSpot Website Builder which will help them communicate with their consumers more effectively, drive more traffic to their site, and enhance their online presence. In this post, the numerous advantages of using HubSpot Website Builder for your company are briefly discussed.
A business may easily and rapidly build a website that is optimized for user experience and search engine rankings using the comprehensive platform known as HubSpot Website Builder. A visual website builder, content management tools, drag-and-drop capabilities, and SEO optimization are just a few of the many features available on this platform. Powerful marketing and analytics features like lead tracking, heat mapping, and A/B testing are also available with HubSpot Website Builder. Through the use of these tools, organizations can enhance website user experience and better understand their customers.
Increased Visibility and Reach:
The website builder offered by HubSpot is a fantastic tool for expanding the reach and exposure of your company. It is simple to construct an appealing and interesting website quickly because of its user-friendly design and intuitive layout. You can simply design bespoke pages that are optimized for search engine rankings with HubSpot's website builder, making it simpler for potential clients to find your company. Additionally, you may include social network sharing widgets on your website to make it simpler for users to share your information. Your exposure and reach on the Internet will both benefit from this.
Easy-to-Use Drag and Drop Builder:
Businesses can easily and rapidly develop great, professional-looking websites with the help of the HubSpot Website Builder. Users may easily customize every element of their website using the drag-and-drop builder interface without having any coding or web design experience. This makes it perfect for companies that want to build a decent website without expending a lot of time or effort on it. Users can further customize themes and templates with HTML and CSS after they are offered to them as starting points. Additionally, there are many distinct modules, including forms and maps.
Automation of Website Maintenance and Updates:
Additionally, HubSpot Website Builder offers solutions for automatically updating and maintaining websites. By automating time-consuming processes like content updating, mending broken links, and adding new features, aids organizations in saving time. The website is always current and functional thanks to this automation, which can enhance client satisfaction and boost revenue.
Accessibility of Advanced Analytics:
Access to comprehensive analytics is another advantage of utilizing HubSpot Website Builder. Through tracking visitor behavior on a website, businesses can alter their customer experience. Businesses can also utilize analytics to assess the success of their marketing activities, enabling them to plan ahead and improve their efforts for better outcomes.
Improved SEO:
Additionally, organizations may enhance their search engine optimization with HubSpot Website Builder. It offers resources for content, picture, and video optimization for top search engine placement. Additionally, it provides tools for developing meta tags, titles, and descriptions as well as sitemaps, which aid in the quicker indexing of webpages by search engines. Better search engine results for businesses result in greater website traffic and leads.
Ability to Integrate with Other Platforms:
Additionally offering the option to interface with other platforms is HubSpot Website Builder. The reach of a company's website can be increased thanks to this, and other platforms' strengths can be used to boost the visibility of the company. Businesses can link their websites, for instance, to Facebook and Twitter, enabling them to share content and interact with their followers and consumers.
Support for Multiple Languages and Currencies:
Having access to many languages and currencies is another fantastic perk of using HubSpot Website Builder. Offering their material in many languages and currencies enables firms to reach a bigger audience. Having customers from many nations able to buy their goods and services also aids firms in growing their sales.
Finally, HubSpot Website Builder's ability to develop transactional websites makes this possible. As a result, businesses might develop an online store or another kind of website that enables users to buy goods and services right from the site. Businesses can more easily expand their customer base and boost sales as a result.
Conclusion
In conclusion, organizations wishing to have a strong online presence should strongly consider using HubSpot Website Builder. It provides a complete range of features that can make it simple and convenient for businesses to build a professional website. Additionally, it is the perfect option for businesses wishing to maximize the efficacy of their online presence because of its dependable website hosting, SEO optimization, and analytics features. Businesses can quickly build and maintain a strong website that generates more traffic and leads with the help of HubSpot Website Builder.
Justin C. Harris (Author)
I'm a passionate blogger who loves sharing my thoughts and experiences with the world. With a background in writing and a love for all things creative, I'm always exploring new topics and finding fresh perspectives to share with my readers. I hope you will enjoy this article and the help of the HubSpot Website Builder. Join me on this journey of discovery and let's explore the world together!