Your presence on this blog itself indicates that you're a huge fan of applications & interested in Mobile application Development . Well, the ever-rising demand for innovative iPhone apps has played a pivotal role in encouraging mobile app developers to get involved in iPhone Application Development. iPhone apps have shown an outstanding performance and have been received well by a wide variety of users residing in different corners of the world. In this blog, I'll walk you through 10 brilliant iPhone apps that will definitely create a wave in the mobile app industry in the year 2014.
iPhone App#1-Any.do
Any.do is a fabulous list-making and task management application.With this app, you can easily review your daily tasks via the help of time and date reminders, geo-location reminders etc. All in all, Any.do is a great iPhone app that works well for jotting down the tasks and goals that form a crucial component of business processes.
iPhone App#2-BillGuard
BillGuard iPhone app connects you to your online credit card statements and flag merchants who are charging consumers for products/services they've either forgotten about or didn't know they were requesting. If finance management is on your mind, BillGuard is an iPhone app you can't afford to miss.
iPhone App#3-Cloze
Cloze is a fantastic iPhone app that collects tweets, Facebook posts, emails and other bits of communication from your phone contacts and prioritizes them based on the people who are utmost relevant to you. Cloze serves as a handy tool for receiving information about people in your social network.
iPhone App#4-EasilyDo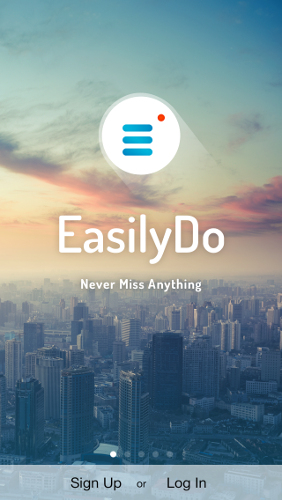 EasilyDo is a free iPhone app that works as your personal assistant.You can choose to connect this app with a variety of online services including email, calendar, your Facebook account and so on. EasilyDo is a highly productive app that allows you to perform various tasks in a convenient and timely manner.
iPhone App#5-GAIN Fitness
GAIN Fitness is an iPhone app custom-made for all fitness freaks. This app serves as your workout buddy by reminding you to work out and even opt for customizing the exercises you can do while at home, on the go or at the gym.
iPhone App#6-Kayak
Quite similar to Kayak's official website(www.kayak.com ), the Kayak iPhone app serves as a handy travel search and booking application you'll love to have in your iPhone. You can use this app for booking hotel rooms, flights etc. with some simple swipes. Kayak is a fantastic iPhone app suitable for complex travel needs.
iPhone App#7-MenuPages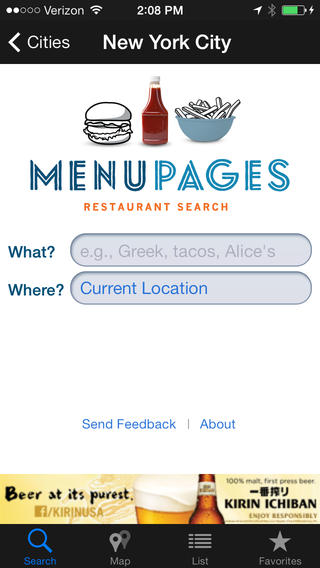 MenuPages is yet another free iPhone app that maintains a database of restaurant menus including the prices applicable for each dish available in the respective restaurant. MenuPages helps you in making your own decision regarding a restaurant's dishes and prices.
iPhone App#8-ooVoo
ooVoo is a fabulous iPhone app that supports voice calls, video calls, group video and IM. OoVoo's super smooth communication makes it a must-have for people who love staying in touch with their loved ones. The best part of ooVoo is that it makes you feel as if you're having a real conversation. With a wide support for different operating systems such as iOS, OSX, Android and Windows, ooVoo will definitely become the choice of global smartphone users.
iPhone App#9-Shazam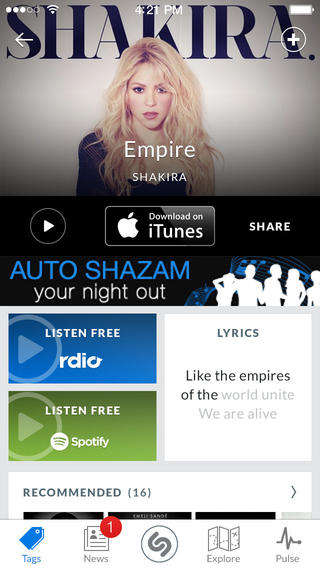 Shazam is an iPhone app tailored for music lovers. If you aren't aware about the complete details of your favorite song, Shazam is the app that will tell you the title, artist and even the album art.
iPhone App#10-Smartr Contacts
Smartr Contacts is an iPhone app that allows you to find a specific person in your network within the shortest possible time. This app provides a great search functionality across your phone's contacts, Facebook friends, Gmail and LinkedIn contacts.
Wrapping Up
Now you've them all, the 10 iPhone apps that will create a breakthrough in the year 2014. Hope by now, you'd have chosen an app for your iPhone. So, get going and install your favorite iPhone apps to enjoy an ultimate smartphone experience.
Please spare a minute to pen down your views/opinions on the above post. For this, you may use the comments box provided right under this post.
Author Bio– Addison Cohen is a blogger cum iPhone app developer. He loves sharing information about tips and tricks related to iPhone Application Development. Currently, he is employed with Appsted, a renowned company delivering top-notch mobile apps for varied requirements.