WHAT are DA AND PA?
Well to be all technical about its DA refers to Domain authority and PA refers to Page authority. The webpage consists of a domain or main IP that can be bifurcated into multiple pages but all of those are connected to one single domain. The domain authority is the major part of the webpage and the different pages are what make up the domain. The DA and PA are mainly used by google to rate a particular domain or webpage. Then you might think what does google uses as a basis for rating these pages. The authority of any domain is a basic ranking of SEO signals for that particular webpage. It is presented on a scale from 0 to 100. The bigger the number the better the ranking of the domain.
How does it connect to your webpage?
It's simple it gives an indication of how well your webpage will show up in google searches regarding a particular phrase or word. The ranking will make your page more prominent or give it more chances to be put forward by the Search engine optimizer (SEO) on google. This is important to determine the flow of natural traffic on your webpage.
The basic aspects that govern domain authority are:
Site Volume
Age of Domain
Amount of Social signals
Amount as well as Quality of backlinks
Always keep in mind that any efforts to boost domain authority by increasing these aspects will eventually lead to an increase in your ranking as a domain. The same permissible is applied in a matter of page authority. So, after knowing all about what is DA and PA how do we check them? It's easy by using Domain Authority Checker.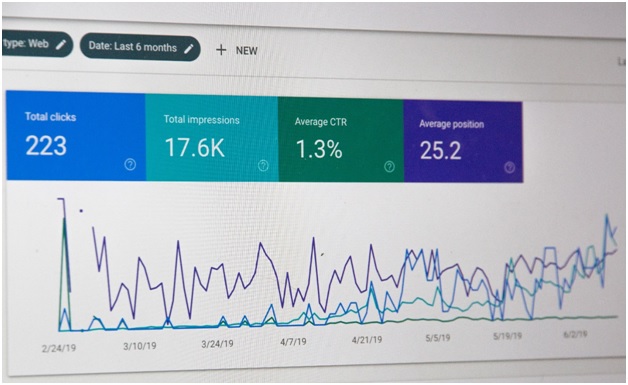 HOW AND WHY TO USE THEM?
These are webpages that are specifically designed to check the domain authority ranking for other webpages. By checking the rankings creators can find out in which direction the webpage or domain needs improvement. The basic idea behind them is to make webpage creators more competitive by applying a check and balance system based on users' views and content of the webpage. This increases the service quality of webpages making it better for the people using them.
Think of this as a reward system for making your users happy!
So how to use the DA checker. It's easy just put in the URL of the webpage you want to measure and click on the checking button and it will give you an answer with statistics. From that data, you can analyze which factor needs improvement and which doesn't. Some DA checkers can even give data on pages separately. Making them one of the advanced DA PA Checker.
WHICH ONES SHOULD WE USE?
There are many websites that check DA on the internet. We will mention a few that work better than regular DA checkers so that you won't have to sort out good ones from the bad. We will happily do it for you.
These are the best Domain Authority Checker on the internet that is free to use. Yes, all of these website authority checkers are completely free to use.
The first checker on the list is what you would call a bulk DA checker. As the name suggests this webpage can sort out the details of multiple we domains very easily. This makes it very easy to compare the results of competitive websites and makes for better overall improvement by comparison.
What else?
Let's see the webpage is fairly easy to use its just one click service tab for all your needs. Not only that but it also has an extensive list of items. The list categorizes everything you might want to know about Domain authority checkers so that you are well informed regarding this topic.
Clickintelligence is not a bulk authority checker but it provides the service of being free to use DA and PA checker. Yes, you can check out induvial page authority and overall domain authority through this webpage. Making it very convent for people to check out which particular pages need improvement in their web domains. This is great for three key reasons. First, you can check out what is wrong and where. Secondly, you can manage your pages better. Finally, you compare which pages should be eliminated or added to increase the DA of the website. These three factors are critical for proper webpage management over the internet.
So, to sum it up. 
This webpage does check of one webpage at a time, but it provides the service with quality over quantity.
The last entry on the list is a well-rounded Domain Authority Checker. It provided both the abilities to check in bulk and page by page of any domain. This gives it an edge over regular checkers as it can perform two major tasks at once saving a lot of time. The webpage is very easy to use with helpful tips that can lead to better results in Domain authority. This makes it a very informative and helpful webpage as well.
That's not all
It is a great webpage from checking plagiarism or spell checking of your online content. So, if you want to have a great service for online content this website should be on your list. As it has many different features that combined together make it easy for online content creators to manage websites.
CONCLUSION:
The final comments on this article are nothing that isn't known by online content creators. Everyone that works online knows about the fierce completion and nature of this platform. These computerized tools are used to give an indication of how unique a webpage is compared to others. But everyone that has worked in online content creation knows that true uniqueness of your content will only come from hard work, dedication and talent so keep trying to improve, and eventually, you will reach the top with the struggle.