Having an ecommerce website that truly reflects your brand is one of the most crucial aspects of any successful retail business. And the cost of starting an ecommerce website is very subjective and the honest answer is quite obvious: it depends.
So let's check out some important aspects you need to take into consideration to determine online store development cost.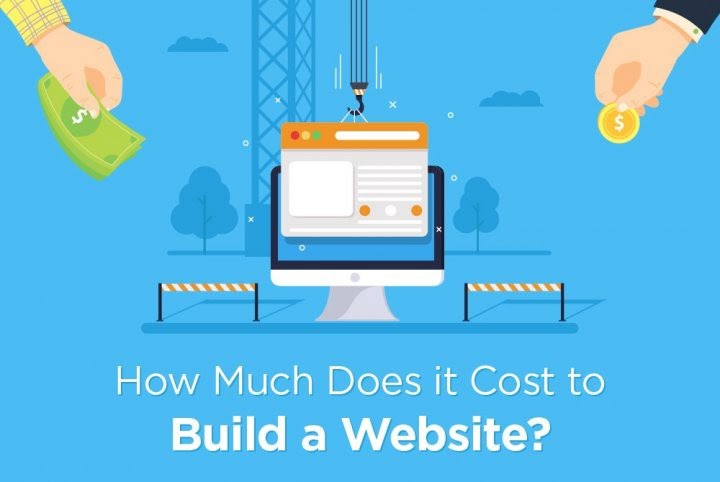 The first thing you should consider is the size of your business. It is usually differentiated by the number of products and the amount of traffic that websites receive. So there are small, mid-size and enterprise businesses.
The next important aspect is the ecommerce platform. These days, building an online store has become so much easier, thanks to a variety of ecommerce platforms becoming available on the market. Certainly, you've heard about such ecommerce solutions as Magento, Shopify, WooCommerce, Hybris, and Salesforce. And if you're interested in finding out more about these ecommerce solutions, read this useful guide on how to select the most reliable enterprise ecommerce platform tailored towards your specific business requirements. Although, no matter which ecommerce platform you choose, you still need to hire a team with certain technical skills to be able to launch and maintain your online store. A developer can charge $10–250 per hour to develop an online store.
The design is also a crucial factor that contributes to the overall cost. Usually, the cost can range from $250 to $20,000 depending on the design's complexity and requirements.
The greatest cost of an online store is the ecommerce functionality. A successful retail company should provide the latest, efficient, and interactive functionalities to navigate the website easily and find the products that the customers are looking for.
Web hosting is one of the easiest aspects to calculate when we talk about ecommerce website development cost. The costs start cheap and grow as your sales volumes increase. Expect to pay at least $20 – $350 per month.
The last and most important aspect is ecommerce developer rates. It depends on the expertise and location of web developers. As a result, you can be charged between $5 and $250 per hour.
In general, ecommerce websites are divided into three types: small-sized, medium-sized and custom-built.
Small-sized stores are built using off-the-shelf themes and the cost of these websites is estimated between $2,000 and $15,000. Medium-sized stores are stores that require customization and their cost is between $15,000 – $30,000. And finally, custom-built stores, which are built from scratch without any ecommerce platform and their cost starts from $30,000.
But bear in mind, that all these estimates do not include upcoming monthly costs to maintain the site or extra costs such as marketing and branding.
What can be an excellent solution for launching an online store is using an ecommerce platform, as with the help of it, you can save money on store development.
There're many ecommerce platforms available on the market such as Salesforce, Magento, Shopify, Hybris and lots more. But Magento is one of the most frequently used platforms for ecommerce business.
So how much does a Magento website cost?
Here are some insights on the average cost of a Magento website.
The first factor influencing Magento website cost is the design, especially the type of theme applied.You can apply ready-made themes or custom designs. The price is going to be at the range between $0 to about $450 for read-made themes. When it comes to the price for Magento customization, it ranges from $1000 to $2500 depending on the complexity of customization.
Moreover, you need to hire a web design agency to design a store and prices for these services are very different, possibly reaching more than $10,000.
Custom functionality is the next important aspect of Magento-based ecommerce stores. There are websites with simple, complex and highly-complex functionality.
Web hosting is pivotal to your business's long-term success. You can pay approximately between $20 and $150 for shared Magento hosting and from $500 to $800 for dedicated servers.
And the last important aspect is the rates of Magento developers. The cheapest developers (South-East Asia, India, Pakistan) charge $10–20 per hour. The typical rates per hour vary from $20 to $60 in Eastern Europe (Ukraine, Belarus) while in Western Europe (Germany, Netherlands, France) the United Kingdom and the United States of America it's about $150–200. So it depends on the level of experience and region of the developer.
Conclusion
As pointed out, there are a number of different aspects that influence the ecommerce website quote. Each business is different and has its own requirements regarding the website and its online presence. It's important to gather all the requirements during the discovery phase and outline the business objectives of your ecommerce project. But bear in mind that there are not so many qualified Magento 2 developers out there, so make sure you hire a Magento development company that has enough expertise to handle your project.