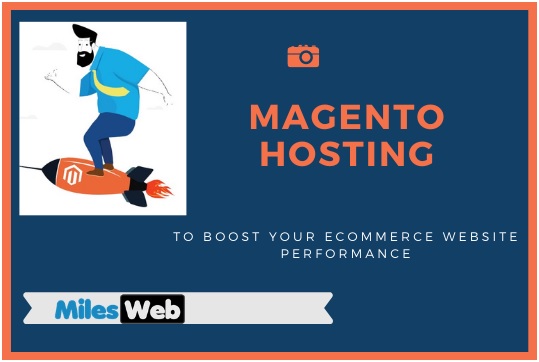 Starting your eCommerce store? What eCommerce platforms are you thinking about? Is it WooCommerce or is it Magento? For your information, Magento is one of the best platforms to consider for your eCommerce store. This platform allows you to develop a feature-rich and impressive eCommerce website with the support and assistance tailored by Magento.
Still unsure about it? What if you get to know the two big reasons for selecting Magento? So, the two big reasons for selecting Magento for your ecommerce store development are ultra-fast speed and high flexibility. Moreover, they have experts to guide you with this CMS so that you can develop your ecommerce website easily. They don't have any restrictions on customizing your online store as per your requirements. You are free to customize your store as you want to. Additionally, Magento also enable you to develophighly converting as well as developer-friendly website with its intuitive interface.
But if you want to take the advantage of Magento,it is important to ensure that you have selected the right Magento hosting provider too. Most of the people waste a lot of their time on this?You will find the market flooded with numerous web hosts that offer Magento hosting. Make sure you select the best hosting provider for Magento to get good returns on your investment.
What Should You Look for in Magento Hosting Provider?


To sustain in the market is one of the biggest tensions for any new ecommerce store owner who is finding hosting for their Magento store. Many end with selecting the right type of web hosting and need to face the bad consequences. Maximum store owner opt for shared hosting and upgrade their plans later to higher ones such as VPS or dedicated as their needs grow.This type of action is taken because they don't have knowledge about hosting infrastructure at the start. However, this type of upgrade can have a negative effect on the performance of their store leading to serious decline in their ranking.
It is expected that the stores should be stable while they are operating or serving their customers online. There are just a few web hosts that promise to offer complete stability to the ecommerce stores even when there is heavy traffic.
How to Find the Best Magento Hosting?


To search for the best Magento hosting is a bit difficult but you don't need to worry as your task is made easy with the review of the best and cheap magento hosting provider of India.
About MilesWeb


MilesWeb has been catering its customers since2012 and today, has a customer base of over 20,000 customers. You can select from different types of web hosting options such as shared hosting, cloud hosting, VPS hosting, dedicated servers, WordPress hosting, domain registration, ecommerce hosting india and more.
They have their headquarters in Nashik, Maharashtra, India. They have been successful in gaining a significant market share worldwide. This has been possible due to their outstanding services and focus on customer satisfaction.
Their tagline "Your Hosting Our Responsibility" says it all about them and they also keep this promise when offering web hosting services. They have a expert customer support team that easily manages the queries by delivering instant solutions to their clients.
Magento Hosting Plans
Magento Hosting Features


You get ultra-fast performance as their Magento hosting plans are powered by LiteSpeed and LiteMage.
It is important to install LiteMage on your Magento store. It clears the cache even if you update your product's price. You get the optimum speed for both logged in as well as logged out users with LiteMage's caching. This is possible only because of the public and private cache andthe ESI "hole punching" support.
Redis Backend & Session Cache: Redis acts as an in-memory backend and session cache to deliver the best performance for your website. It also accelerates Magento backend, add to cart and checkout processes.
Optimized Server:You get powerful and extensive features with MilesWeb's Magento hosting, making it resource intensive. They optimize their servers to offer swiftand efficient performance for your store.
CloudFlare CDN + Railgun: CloudFlare's CDN with Railgun is included in all their Magento hosting plans. You get faster loading speed due to multiple datacenters located globally.
Free Magento Installation: Magento is offered for free and it can be installed as many times you want to without paying extra. They allow you to select the hosting package as per your requirements with the free Magento installation.
Magento Consultancy: MilesWeb's team is expert in Magento hosting and assists you with all their time and also recommends tips for your ecommerce store's growth. If you want to upgrade, want any plugin suggestions or have database related issues, you can contact their team to support you.
Benefits of using LiteSpeed + LiteMage


Magento Specific Caching
Static + Dynamic Caching
Low CPU and Memory Needs
Quick Page Loads
Native Site Crawling
Native SSL Support
DDoS Protection
Multiple View and Ajax Support
Reviews & Experience


Still want to make sure if they are the best? Take a look at their reviews to get an idea of how MilesWeb tackles their clients' issues!

The Verdict
Should you select MilesWeb for your eCommerce store? Yes, surely because MilesWeb offers you all the significant features for your eCommerce store. MilesWeb offers a fast, reliable, and trustworthy hosting for your eCommerce store. So, select MilesWeb's Magento hosting to boost your eCommerce website performance.