Shopify dropshipping apps and Shopify best video review apps are the new rich in the digital world. In 2021, Shopify's functional specialties have directed almost 2,297 million active websites to make the e-stores more robust and reliable.
Make Your E-Commerce Better with Shopify
Thousands of brands are availing unique and dynamic Shopify dropshipping themes and apps to augment their e-store success. You won't believe it, but more than 500,000 merchants devotedly joined Shopify to revamp their e-stores awareness and have extraordinary outcomes.
Today, we will discuss the top 10 best Shopify dropshipping apps to increase dynamic sales and organic ROI in a minimal timeframe. Ranging from the most straightforward setup process to outstanding customer support, Shopify is always there to support online e-stores gurus in one go.
The Hook to Intelligence
Before jumping into the intelligence of top Shopify dropshipping apps, you need to know that Shopify slightly overcomes all digital issues and is one of the leading e-commerce platforms to date, effectively having a 20% market share.
Shopify Dropshipping can quickly resolve all the issues undergoing;
Marketing,
Payment methods,
Security checkouts,
Dynamic features of dropshipping.
We have straightly rounded up the 10 best Shopify dropshipping apps to guide you all possible to increase organic sales and make your reading experience more surprising and exciting.
Opening Up the Intelligence
The Shopify App Store proudly offers a broad range of free and premium apps to lend a helping hand to e-store owners to elevate their sales from zero to incalculable. So, without wasting a single moment, I am going to take you on the journey of the creative and versatile Shopify dropshipping apps of all time.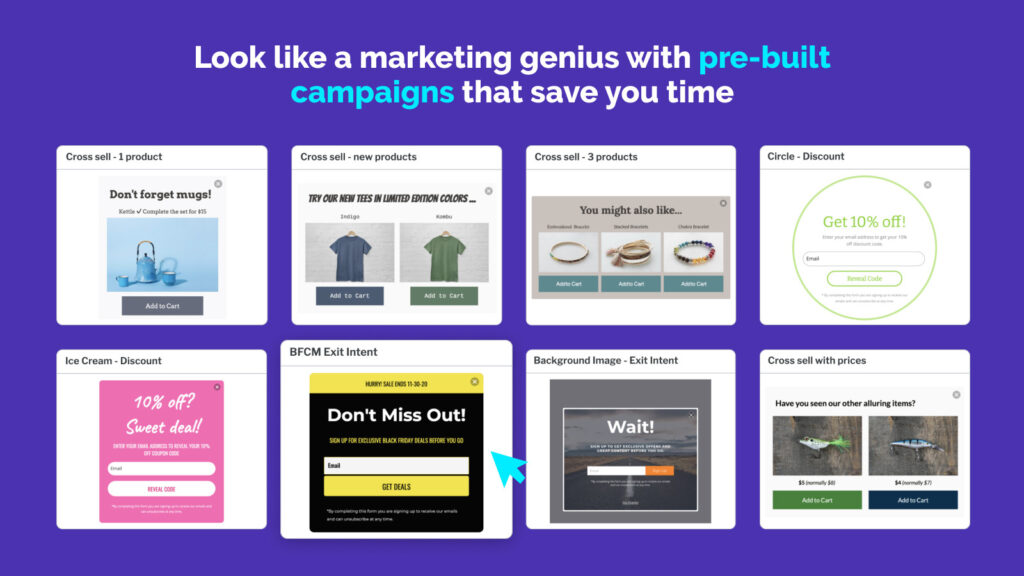 Privy is a high-powered and super extra Shopify dropshipping app that operates Pop-Ups, Email, Free Shipping Bar, Abandoned Cart & SMS marketing and helps your Shopify store to expand its email listings to target more users.
Features:
Automate email marketing.
Mobile-friendly Experience.
Exit Intent to target various campaigns.
Creative free shipping bar.
Customizable Functionality
Coupon code integration.
Autoresponders & reminders.
Subscription
Free plan/ 15-day free trial/
$15/month [conversion+emails]
$10/month [Text].
Expertise
● Turn Traffic
It assists in grabbing organic buyers through its splendid pop-ups and hypnotic templates. It helps Shopify dropshipping e-store to build and automate email listings, special discount offers, and so much for its potential users.
● Email marketing
It automates professional newsletters, all promotions, and off emails to grasp the customer base. It helps to save all your abandoned carts and all follow-up post-purchases under its dynamic features.
● Targeted Text Marketing
Privy Text helps its users spread SMS marketing with abandoned cart reminders and welcome messages to connect the customer base.
● Elevate Organic Buyers
It aids the Shopify dropshipping e-store owners in boosting their typical average order values. It elevates the order values under the fully functional cross-sell campaigns to cover massive ROI. Helpful free shipping bars scheme people into buying more.
Integrations:
Mailchimp
Bronto,
Klaviyo,
Retention Rocket,
Smile.io,
Octane.ai.
Candy Rack is a versatile and full sketch automatic Shopify dropshipping app that assists you in up and cross-selling to lead generation purposes. Free coupons, product bundles, discounts, gifts, and single-click pop-up windows facilitate the customer base under additional treatment.
Candy Rack is faster, easy, and effective enough to boost organic sales shortly. It recently launched its new feature that contains "Advanced Targeting" to set down your targeted audience regarding your tag, pricing, product titles, etc.
Subscription
Candy Rack offers a 14-day free trial, and ordinary subscription ranges from $49.99/month.
Expertise
Full sketch automatic upsells that rely on product recommendations API system to target more sales.
Its AI algorithm smartly gathers its relevant product range automatically. Candy Rack offers its customer base flexible automation to increase sales automatically.
● Up & Cross-Sell Customization
It allows you to offer services under up & cross-sells customization effectively. Shopify dropshipping e-store owners can adjust all services regarding their products to their customer base.
● Single-Click Upsell Popup
Candy Rack offers a single-click popup window automation under up and cross-sells, which is smartly integrated with desktop and mobile devices. Only single-click places the related products, free gifts or vouchers, and services effectively add to the customer cart to generate more leads.
● Free Popup Tool
Candy Rack assists its customer base in availing a free 14-days trial period with full sketch liberty to do anything. The customer base can elevate their sales shortly to understand the worth of Candy Rack in their digital journey.
Integrations:
Mailchimp, Klaviyo, Bronto, smile.io, octane.ai, Retention Rocket
Now earning digital expertise certification is easy with Trusted Site. The full sketch Shopify dropshipping app dares to turn the shopping experience at ease via helpful badges and trust marks. That Trustmark smartly helps your customer base to buy from you in a loyal and reliable atmosphere.
Trusted Site helps you gain more organic sales, earn certifications to enhance your loyalty, and a McAfee secure program to save you from security attacks. Readout more about Trusted Site.
Subscription
Free plan available. Additional charges may apply.
Expertise
● Show Your Trust
You can earn certifications to smartly utilize the TrustedSite Trustmark on your Shopify e-store to make your visitors cool and calm regarding reliability.
● Sheltered Concerns
Trusted Sites trust marks and certifications system helps its customer base deeply explain all sorts of concerns that shoppers always have in their minds before buying something.
● Lead Generations
Trusted Site helps its customer base by offering trusted badges to boost their sales up to 2-30% more than usual outcomes and ROI's. Now lead generation with a professional way is as easy as ABC with Trusted Site.
The dynamic feature of Trusted Site is winning the hearts through its A/B testing to generate more organic sales. It's proof; you can read it proudly.
Holabirdsports.com smartly increased +16% organic leads.
Mountainhouse.com has increased +26.9% sales to perform better.
Lensdirect.com has increased +4% its sales over McAfee SECURE certification.
Carcovers.com has increased +3.2% more leads with Norton Shopping Guarantee.
Lensabl.com has increased +2.46% sales ratio.
Integrations:
ResellerRatings, Trustpilot, Verified Reviews
Product Review is a creative Shopify dropshipping app that simplifies the sharing of customers' experiences. It helps feature customer reviews, generate more organic leads, improve the e-store's SEO, and offer full sketch design customization to provide an alluring look to your e-store.
Subscription: Free
Expertise
Integration: It has theme-friendly designs that smartly match the e-store's to make them look savvier.
SEO-Friendly – It effectively adds review scores for Google search results.
Creative Customization: It offers edit layout options, colours, text without coding.
Bulk Actions: Now, users can publish, hide, and manage customer reviews.
Import Sheets: Users now import and export customer reviews as a spreadsheet.
Have you ever seen Accept Cookies Banners on websites? Booster does the same as a specific Shopify dropshipping theme with a cookie bar that showcases the banner to make your customer feel comfortably protected by the cookies. It contains the EU cookie law for productive outcomes. It is helpful for the e-stores which have European Union client tales.
Features:
Cookie consent bar CSS optimized for responsive designs
Customizable Content.
GDPR.
Cookie Banner's Hide Automation.
Easily Customization.
Single-Click Installation Process.
Cookie Bar
Integrated with EU law and showcase a GDPR cookie consent bar to the customer base.
Customized GDPR
One step towards more security for your visitors. Fully customizable GDPR.
Cookie compliance – GDPR
It offers a creative Premium cookie banner to your Shopify's e-store.
Add On Intelligence
Shopify is a versatile hub that dares to rule every aspect to magnify the e-store's sales at a quick pace. Shopify is easy to install and use and dynamically appeals to the customers through its magnetic and appealing online store visuals.
It allows the app integrations to enhance its functionality, security, and reliability simultaneously. Shopify smartly accelerates the loading speed of your e-store's performance that is cluttered with a broad product range.
Countless people believe that Shopify is the most valuable and effective marketing tool for digital gurus. Shopify understands the customer's values and demands and offers tranquil customer support. It also seems perfect on the mobile responsive layouts under its various functionalities.
Tidio drives your sales and increases customer satisfaction in one go. It also helps to boost organic sales to produce more jaw-dropping ROI. TIDIO contains the features that adjoins live chat, Bots, and splendid marketing automation facilitate the Shopify owners.
Tidio helps you to increase your sales pace by up to 40%. Now you can respond faster, creatively, and on the dots to cover all customer bases and elevate the organic sales smartly.
Features:
It smartly supports various languages.
Offers full sketch mobile app for iOS/Android users.
Bot templates to increase sales pace.
The powerful customization/editing.
The option to see what your visitor is typing in real-time;
Non-Stop 24/5 support system.
20+ integration support.
Integrations:
GetResponse, Google Analytics, Zapier, Zendesk, Mailchimp.
Oberlo has versatile and hypnotic features as it offers e-store owners to automatically find products to add, customize and sell to millions of people under a one-click mechanism. Almost 100 million products have been sold containing niches such as electronics, fashion, toys, and much more on Oberlo shortly.
Oberlo reduces your shipment process and allows you to generate more sales to elevate your dropshipping business freely. Now you can select, customize, and place countless products to sell them on your e-store.
Features:
Creative video to explain a dropshipping business.
Helps to discover new winning products.
Single-click access to AliExpress products.
Available in 6 languages.
Multiple languages like; English, French, Spanish, Italian, German, or Brazilian Portuguese.
Automates bulk orders.
Real-Time Order Tracking
Automatic inventory and pricing updates.
List Customization.
Affiliate ID to earn through affiliate programs.
Offers multiple user experiences.
Subscription: Free/ $29.90/month per plan.
Product filter & Search is famous for its multi-skilled functionalities as it is compatible with Shopify Online Store 2.0. There are almost 11,000+ stores under 2,300+ Shopify Plus to make the user experience clear and simple. It helps the e-stores owners boost their sales and help customers find the relevant product from your e-store. Product filter & search has fully supported faster, slick, and high-security levels. Now the customer base can have their favorite products just in one click.
Subscription:
Free/ $19/month.
14-day free trial under Additional charges.
Features:
1. It navigates the suitable products in custom collections & search pages.
2. It integrates the Ups & Cross-sell to boost AOVs.
3. Smartly analyze the shoppers' behaviors.
4. Offer a phenomenal shopping experience.
5. Offers ultra-new features to access easily.
Integrations:
Product Labels.
InstaBadge.
Flair.
Best Currency Converter.
Auto Currency Switcher (Mlveda)
Multi-Country Currency (Mlveda)
Bold Multi-Currency.
Smart Wishlist.
Language: Langify v2.
The free shipping bar comes with a fully updated cart goal to elevate the order values shortly. Customers always intend to buy from the sides with free shipping expectations in the head. Free Shipping dynamically promotes your free shipping offers and messages to a vast audience.
It dares to showcase various free shipping offers according to multiple countries, pages, devices, and time periods to make the user experience alluring.
Subscription:
Free/ $9.99/month
14-day free plan.
Features:
● It offers free shipping with constructive messages to ease the customer journey.
It applauds customers whenever they get free shipping.
It offers Geo-Targeting for various countries.
Display page targeting to set the bar for various pages ranging from all pages to product pages.
It shows messages to encourage shoppers mannerly.
It shows progress percentage to buy more items for free shipping deals.
Support emojis.
Responsive for all sorts of displays.
Integrations:
Do you really want to skyrocket in the SERPS as quickly as you can? Now Smart SEO can fulfill your desires to automate flaw full SEO tasks effectively. It helps its users to generate more organic sales, traffic, and ranking at the same time. Smart SEO is dynamic, faster, reliable, and robust enough to boost your Shopify e-store.
Subscription: Free/ $4.99/month
Features:
It helps to generate metatags to boost the e-store in the various search engines.
It supports multiple languages at the same time.
It helps to produce creative alt text on images.
It offers to align your data in JSON-LD structure.
It offers sitemap support to help search engines navigate your e-store.
It can remove micro-data smoothly.
Wrapping Up the Intelligence
Your sales techniques and implementations decide the future of your brands. You are no more confused about which Shopify theme will better suit your store to overburden it with countless sales and organic traffic.
The article has presented the most jaw-dropping Shopify apps to boost your eCommerce and the organic sales shortly and render active buzzers to the e-stores owners with its powerful updates and different functionalities. All themes are incredible in their functionality zones; still, you need to choose the most suitable Shopify theme that matches your e-stores requirements and could generate more organic sales.
At the moment, you are full of intelligence and answer anyone thoughtfully whenever someone discusses the best Shopify themes in front of you. Happy Shopifying Ahead !!